Wellness Retreats & The Science of Happiness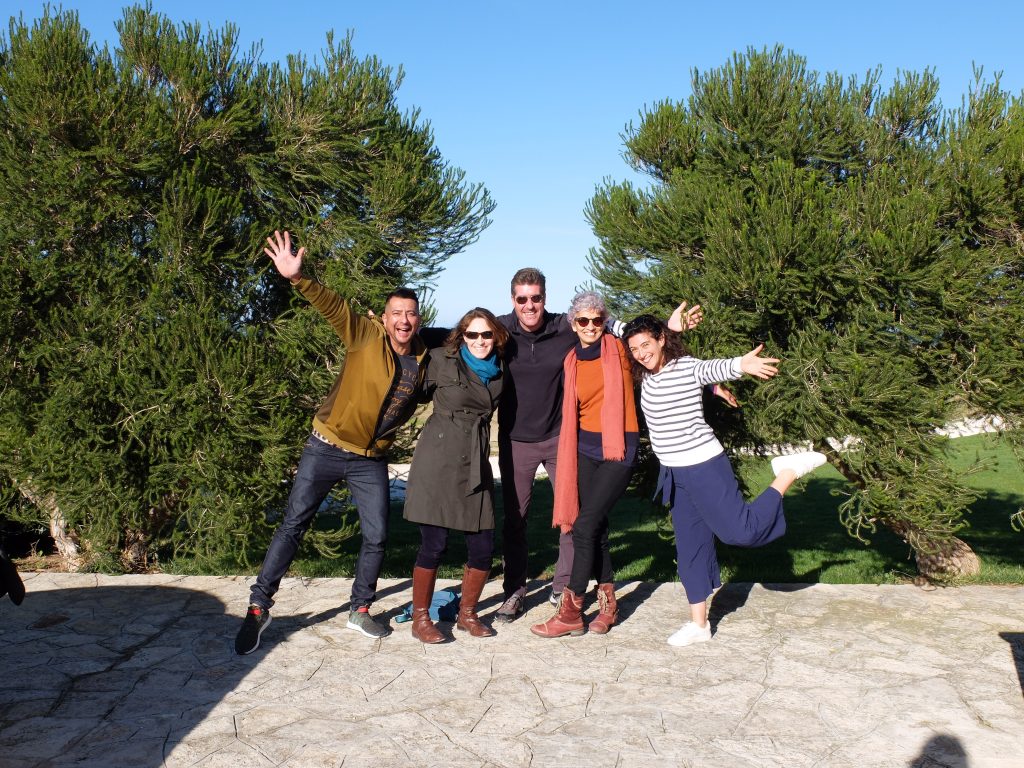 Aristotle claimed that "happiness is the meaning and the purpose of life, the whole aim and end of human existence". All we wish for our loved ones is health and happiness. But while health is quantifiable, the concept of happiness has long been seen as rather vague and hugely personal. Yet this is changing, and changing fast. Today, happiness is becoming a better understood science, and people are increasingly taking control of their own happiness through tech detoxes, wellness retreats and other tried and tested methods. Here we take a look at the surprising results of the research being done into human happiness, and the simple steps proven to lead towards true contentment.
Measuring Happiness
Governments around the world are realizing that the happiness of their countries is crucial to national stability and growth. In fact, it has been proven that happiness directly affects everything from physical health to how productive employees are. 
The Gallup World Poll and the World Happiness Report are crucial tools in the measurement of global happiness. Data gathered allows 156 countries to be ranked by their happiness levels, with six main values measured: income, healthy life expectancy, social support, freedom, trust and generosity. The results are surprising. While money and physical health are of vast importance, the results highlight the fact that social connections and community are the most critical components to happiness. 
That's why we see countries such as Mexico or Costa Rica ranking above countries with higher GDPs and healthier populations. Indeed, the USA, with its high GDP and long life expectancy, is seeing its happiness ranking drop. 
A New Dawn for Happiness
The wellness movement is surging forwards. Yet while wellness and happiness often get banded together, they are not one and the same thing. Wellness is our physical and mental health, whereas happiness is a state of being. The two do overlap, however; when we are physically and mentally well, we are on the right path to happiness. 
So what can we do to make ourselves happier? Steps are being taken globally. In some countries children are being relieved of the pressure of high stress learning and being taught happiness, and increased family time through maternity and paternity leave, as well as reduced working hours. When it comes to the impact we can make on our own happiness experts agree on:
Social connection. More people are beginning to recognise just how important social connections are to our happiness. In many societies, however, loneliness is an epidemic. In the UK alone, some 9 million people always or often feel lonely, while in the USA loneliness rates have doubled in the past four decades. A shocking study showed that the results of social isolation create a greater risk of death than smoking, excessive alcohol consumption, obesity, and lack of physical activity.
Technological disconnection. In a world where "social" is usually followed by "media", the true sense of the word is being lost. More and more technology experts are speaking out about the negative impact that social media is having on us, with smartphone addictions, depression, anxiety and isolation reaching fever pitch. Many of us need to learn to live a life not controlled by technology. The wellness movement is responding to the growing desire to detach from technology and reconnect with nature and community. Technology-free wellness retreats, happiness programmes and nature-focused travel are tonics for technology-battered souls.
Eating happy foods. So-called comfort foods, whether fast food or high-sugar, high-carb meals, are really anything but comforting. The best way to boost happiness hormones such as serotonin is to fill up on healthy delights like tuna, salmon, nuts, seeds, bananas, green tea, dark chocolate, spinach, blueberries and blackberries. A study has shown that eating a Mediterranean-style diet reduces symptoms of depression in 32% of people.
Fun exercise. Exercise is good for the body and mind. People are increasingly looking to enjoy exercise the way they did when they were children. Fun, sociable activities such as basketball, hula hooping with friends, and bouncing on a trampoline are starting to be favoured over more structured spinning classes or working out in the gym.
Life Butler is offering two bespoke wellness retreats in 2018 which focus on technology disconnection and improving gut health to lift serotonin levels. Going well beyond the individual wellness therapies of yoga, massage and facials, these retreats have been carefully crafted to support attendees in taking the first steps on their happiness journeys. In addition to the following retreats, Life Butler is also able to create custom retreat programmes for yachts.
From Blue Light to Starlight: 11th – 14th August 2018
Venture far from the glare of technology in the remote and peaceful island of Sark, the world's first Dark Sky Island. Focus your energy on the light of the stars rather than the addictive and harmful blue lights of technology. 
Research has shown that the average person looks at their phone 46 times a day, and a third of us are checking our messages in the middle of the night. This obsession with an online world has many negative side effects, from insomnia to arthritis to depression. 
Unplug fully at this special retreat and allow yourself to be immersed in nature. Learn to disconnect from technology, unplug from social media, take time out from email and even switch off your phone. It's all about reconnecting with the world around you while surrounded by some of the most wild, rugged and unspoilt scenery in the country. And don't worry about missing out any Instagrammable moments – our photo journalist will capture them for you on this magical journey into the Milky Way. 
Happy Gut, Happy You: 5th – 12th October 2018
This immersive, nutritious and educational retreat, delivered by Life Butler's team of experts, will retrain and reboot your digestive system in the pursuit of a healthier and happier life. Set amid Puglia's ancient olive groves against a backdrop of blue sea, this seven-day programme is hosted at the luxury Borgo Egnazia.
Learn about the delicate microbiome cells in your gut, nicknamed the "second brain" as some 80% of serotonin is produced there. Good gut health can reduce tiredness, anxiety, intolerances and emotional issues. Receive personalised advice, sample delicious menus, attend eye-opening talks, partake in cooking workshops and learn to understand the symbiotic relationship between diet, movement and psychological wellbeing. 
May 21, 2018