"I started scuba diving with my Father when I was young. We always spent as much time at the beach as possible and living in Africa, we just procured some dive cylinders, regulators, and off we went. When I was 18 I decided it was time to learn a bit more, so completed my Open Water Certification. After that I got side-tracked with windsurfing and did not go diving again until 1993 when an Instructor friend offered me my Advanced course for free (as incentive to get me to dive again). Well, what to say, a month later I had resigned from my job. Since then I still windsurf when I can, but diving and underwater photography are my favourite pastimes."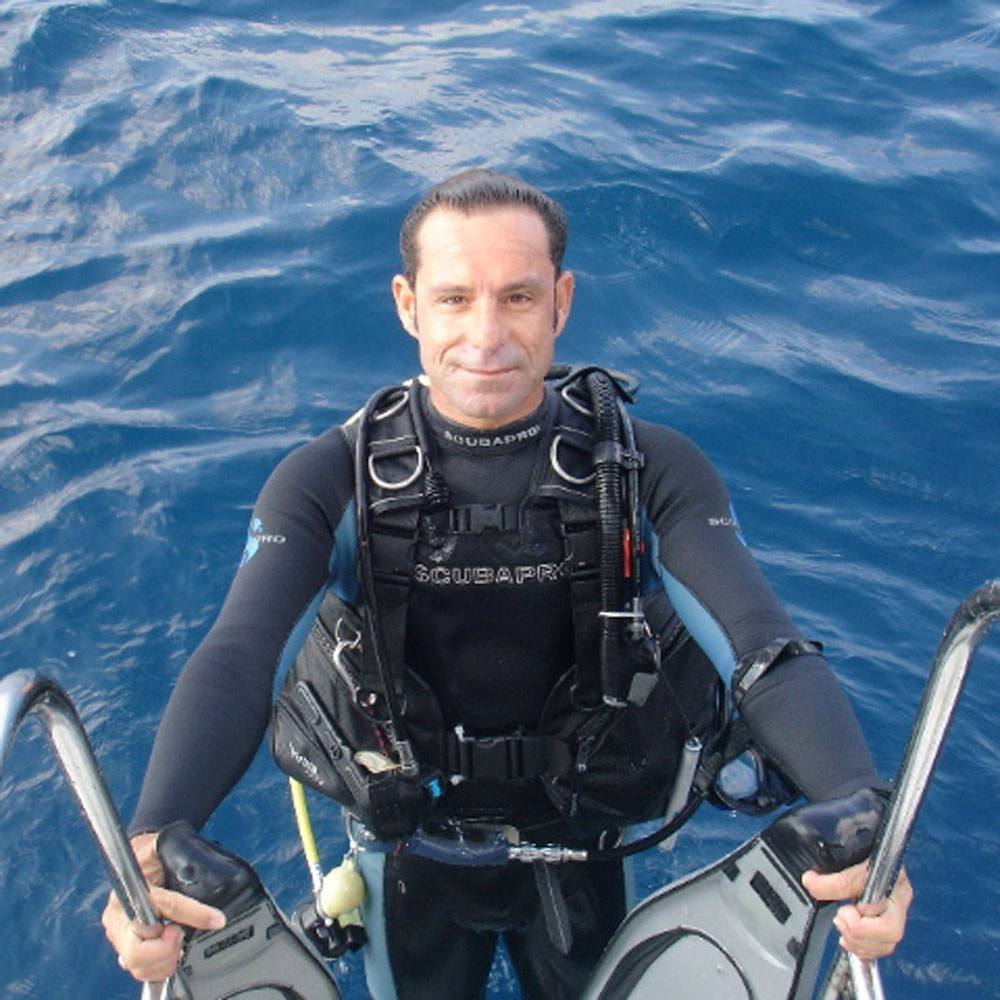 Paul's career highlights:
The following information provides an overview as to some of Paul's incredible achievements:
Getting to dive, film and photograph 30-40 Grey Reef sharks on a daily basis in Nassua Bahamas.
Visiting all the Maldivian atolls on a liveaboard built to resemble a Pirate Ship.
Creating a dive center on the island of Paros.
Diving, filming and photographing the underwater world every day for a living.
Specialises in:
Open Water Scuba Instructor
Underwater Photography
Deep diving
Enriched air/Nitrox
Compressor Knowledge
Regulator Service Technician
Languages spoken:
English
French
Italian
Spanish
Greek
Connect to a Head Butler
Finding the perfect butler requires a subtle alchemy; let our head butlers connect you with your ideal life butler.