"Before placing my food on a plate, I look at it and see an empty canvas on which to make art; an art that is made for you and is the result of more than fifteen years of international experience. In my career I had the privilege and pleasure to work in Belgium, Spain and Italy. The creation you are about to be a part of is coming from an all-round chef, mastering many cooking techniques from traditional home comfort cooking to the most advanced modern and high-end.
To me food and the art of making it is more than just fuel. The process of fine dining preparation is the creation of a vehicle for romance, beauty, pleasure, and titillation. It is a mission and a duty that I hold dear, even before I graduated from the Slow Food's university of gastronomic science, where I enhanced my education to take pride in using fresh local ingredients to make the most flavorful and joyful dishes.
What a treat it is to make high-end food as requested by the person in front of me, having the chance to talk, explain and consult directly with the person who will be sampling my cuisine. For me, it's very personal to make your holiday, trip or event enjoyable to the palette and all the other senses by using fresh and healthy raw materials".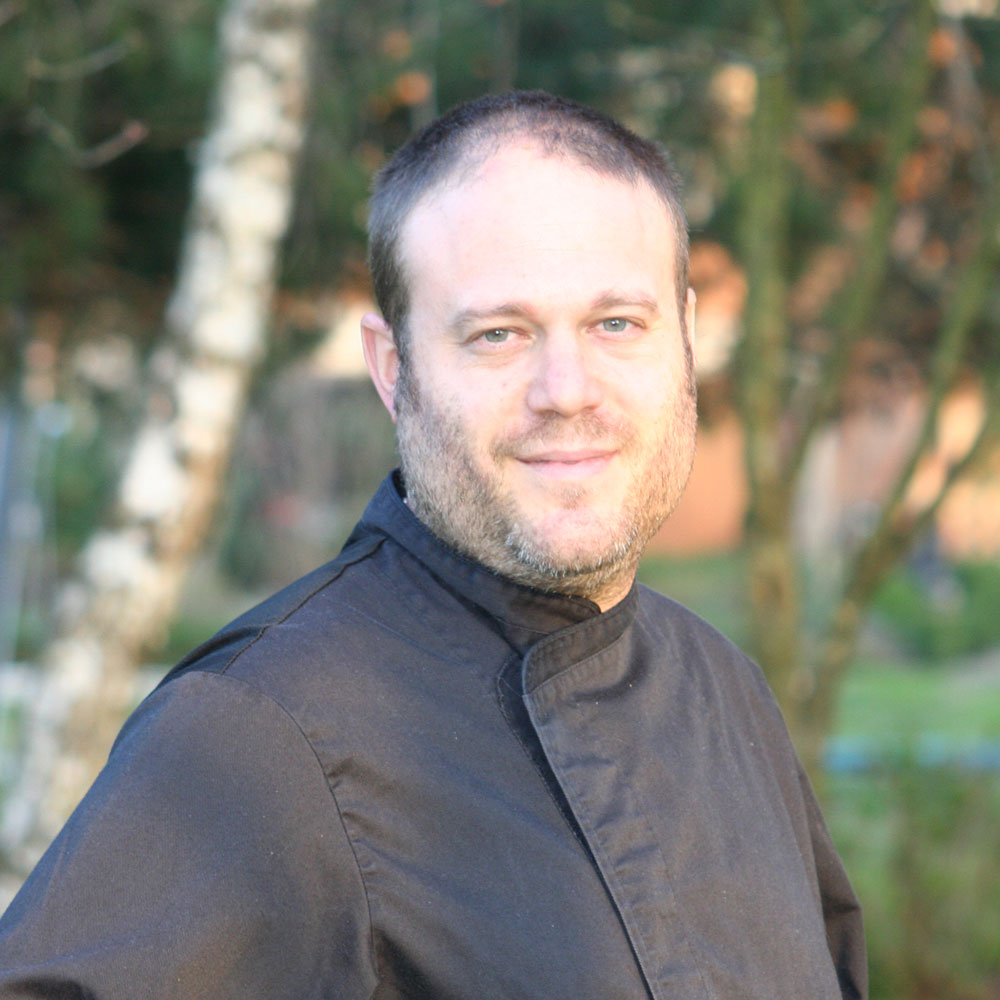 Jiftach's career highlights:
The following information provides an overview as to some of Jiftach's understanding and passion for the world of food:
In Brussels I worked in the Sofitel Astoria hotel that was the official hotel of the Belgian royal family, one of the events I had the honour to cook for was the royal wedding of prince Laurent
I did a month internship in Moo restaurant of the Roca brothers in Barcelona with one Michelin star
Through the University of Gastronomic Science I worked in the Alicia foundation in Spain, Created by Ferran Adria of El Bulli. I worked in research of modern cooking techniques and conserving autochthonous fruits and vegetables
In an event of Slow Food Italy I was the head of kitchen that hosted famous chefs such as Massimo Bottura and Fergus Henderson
For two years I worked with the "Reggio Children" foundation in pre schools, instructing the cooking staff and engaging activities for better food habits with children and parents
Specialises in:
Italian cuisine
Spanish cuisine
Modern French cuisine
Mediterranean cuisine
Belgian Cuisine
Kosher cuisine
Farm to table
Languages spoken:
English
French
Spanish
Italian
Hebrew
Connect to a Head Butler
Finding the perfect butler requires a subtle alchemy; let our head butlers connect you with your ideal life butler.