"With a lifelong interest in astronomy I delight in sharing my passion and encouraging people to observe and understand our universe. I have been fortunate in having the experience of working in some of the world's largest observatories, and now focus on stimulating adults and children at the Guernsey Observatory, which I was responsible for creating.
I am also proud to have been involved in the design of the Guernsey Flag and the Guernsey Liberation Monument, and the honour of being elected both as a Fellow of the Royal Astronomical Society and a Jurat of the Royal Court of Guernsey."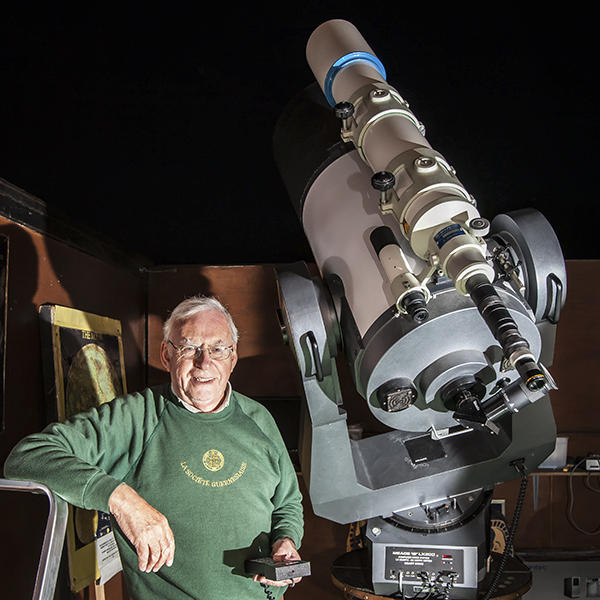 David's career highlights:
The following information provides an overview as to some of David's incredible achievements:
Space tracking in Scotland, Wales and USA
Executive Director, Smithsonian Institution Research Foundation, Washington DC.
Department Head, US National Observatory.
Design of the Guernsey Flag.
Creation of the Guernsey Observatory.
Fellow, Royal Astronomy Society.
Design of the Guernsey Liberation Monument.
President, La Société Guernesiaise.
Jurat of the Guernsey Royal Court.
Specialises in:
Astronomy
Environment
Heritage
Guernsey History
Tour guiding
Find out more about Life Butler's Retreats, and how you can unleash your potential.