"I am a raw food chef, culinary artist and spiritual life food instructor. My specialty is to create food that is both delicious and supports your health, increasing your energy and clarity. I am not your traditional chef.
What I offer is to take you out of your everyday life and immerse you into a magical experience of fine food combined with a new body sensation to achieve your best performance, and a new balanced healthy lifestyle".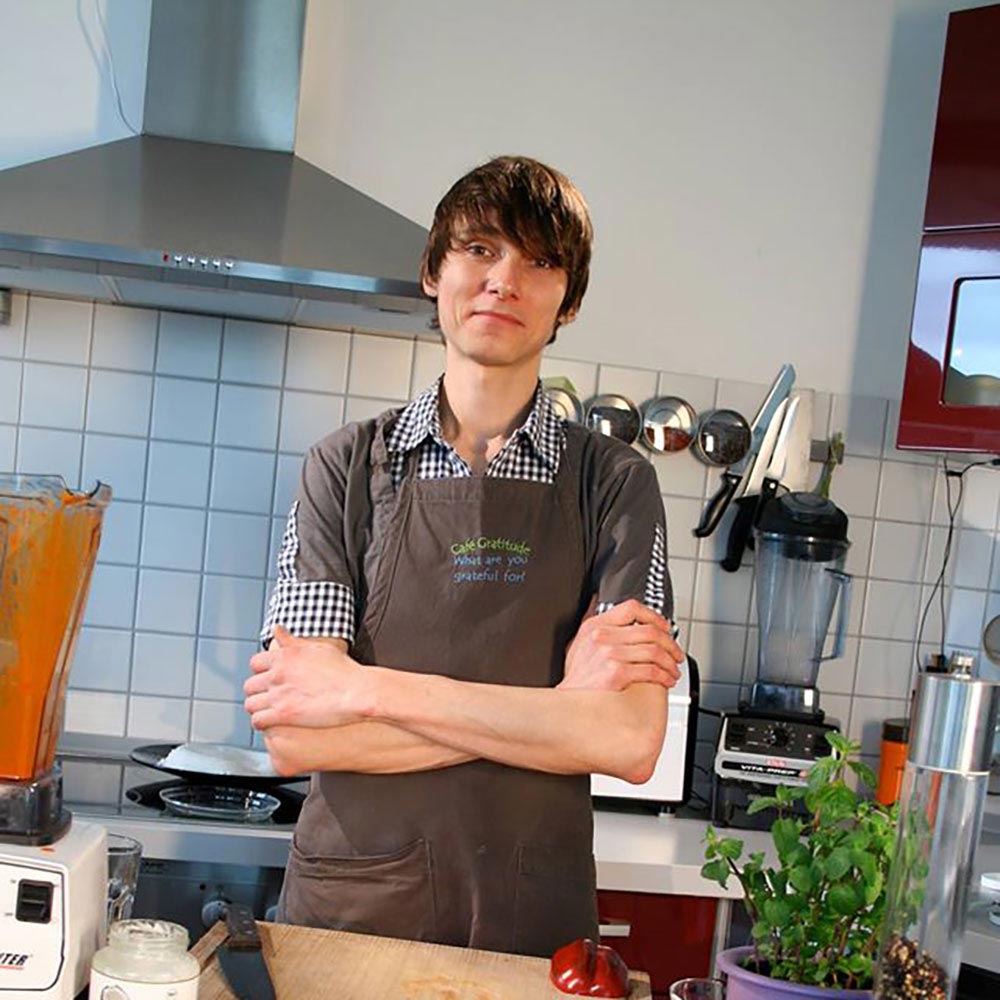 Boris' career highlights:
The following information provides an overview as to some of Boris' incredible achievements:
Founding a raw food gourmet supper club including, courses, seminars, hotel and gastro consulting and retreats worldwide
Being chosen as Head Chef for Raw Life Festival (Sweden), Raw Fest (UK) & Raw Festival (Amsterdam)
Implemented the first Raw Chef training at a world class yoga studio in Bali
Consultation for a leading Austrian hotel: Implementation of complete raw food menu and recipes for a vegan delivery service
Publishing my first Raw Food book on the German Market
Specialises in:
Vegan food chef
Raw food chef
Yoga & Ayurvedic Yoga massage practitioner
Running retreats and guiding groups
Glycaemic effects of foods – menus suitable for diabetes and other sugar based health conditions
Languages spoken:
English
German
Italian
French
"Raw or not Raw – this was absolutely the most delicious evening in my life. Full stop".

"Culinary revelation meets terrific healthy kitchen. Thank you, Boris, it was an unforgettable treat".

"Dinner with Boris' is heavenly! The red beet dumplings (made from seaweed!) on a fennel and fig sauce was just amazing".
Connect to a Head Butler
Finding the perfect butler requires a subtle alchemy; let our head butlers connect you with your ideal life butler.